A BI dashboard is a perfect tool which can be used to track your KPIs and metrics. Whether you are a small scale enterprise or a large organisation, you probably have a lot of data to process and sift through. Reports are a great way to analyse your data. However, a well-built dashboard can simplify complex data analysis and help business users as well as executives.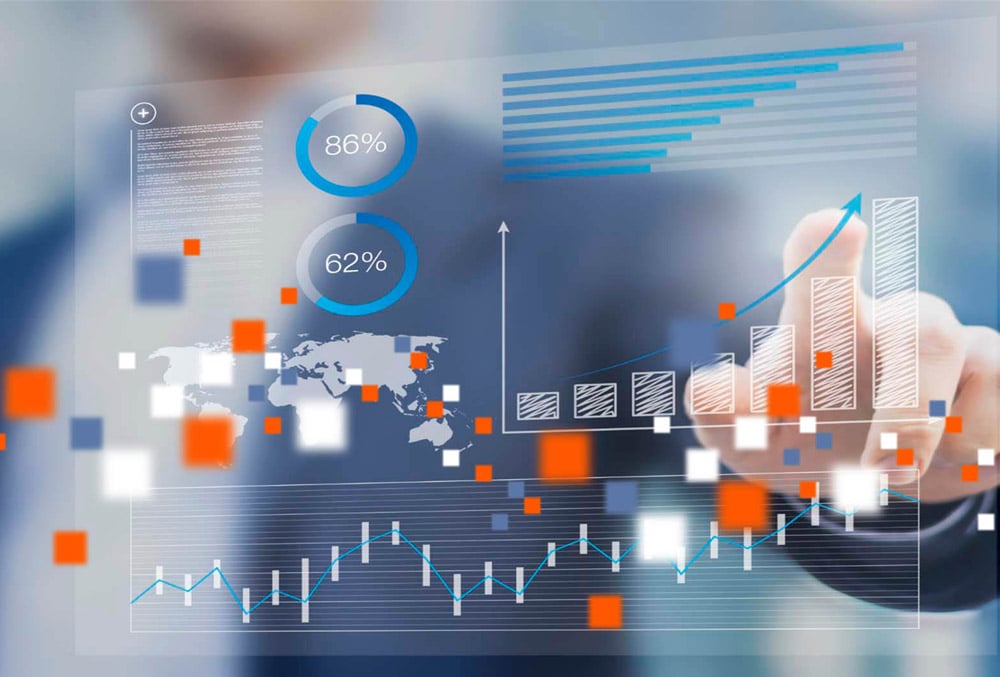 Business Intelligence
Business Intelligence (BI) is a process used to analyse and display your data in a meaningful way that allows you to take action. BI consists of applications, tools, and processes that allow you to take maximum advantage of your data processing.
Most organisations in different fields rely on data, and a BI dashboard can help you make more sense of your data, but if your software isn't doing that, you're in trouble.
Ask the Right Questions
To create a useful business intelligence dashboard, you need to ask all the right questions. For instance, a dashboard should be able to tell you how much return your marketing investment is getting. You could build a dashboard to see which product needs more attention to boost sales. When you ask these questions, you can think of which data is more relevant for you to track on a dashboard.
Actionable Reporting
A dashboard can provide engaging data visualisations that help you present information in an actionable way. If you have identified the right metrics and KPIs, a dashboard can enable you to do actionable reporting. You can hold quarterly reviews of your dashboard and adjust your strategy based on how your metrics are performing. You can also adjust your budget so that you are on target with your bottom-line.
More Visibility
Dashboards provide real-time visibility to your team and other users in your team. Business operations become so much more streamlined when you have metrics, and KPIs displayed on a dashboard allows you to track your most important data. Of course, the underlying data processing is the key, without which a dashboard is meaningless. You need the right kind of tools to process your data and then create custom visuals on an easy-to-use dashboard.
Once you have built a solid dashboard, you need to make sure that everyone has visibility of it so that they can benefit from your analysis. Various departments in your company may use the dashboard for different needs and therefore it can be a great added value.
Read more about Christian Ofori-Boateng: Click Here
© 2020 CHRISTIANSTEVEN SOFTWARE
https://www.careflowmm.com/wp-content/uploads/2021/09/Group-81-1.svg
0
0
Vanessa Cesario
https://www.careflowmm.com/wp-content/uploads/2021/09/Group-81-1.svg
Vanessa Cesario
2020-11-23 09:30:43
2022-01-07 09:29:04
Key Goals of A BI Dashboard by Christian Ofori-Boateng