In the digital climate we currently live in, there will always be the threat of over interference into personal data. What are the responsibilities of a company with its hands-on big data and how does data ethics come into play?
The Power of Data Analytics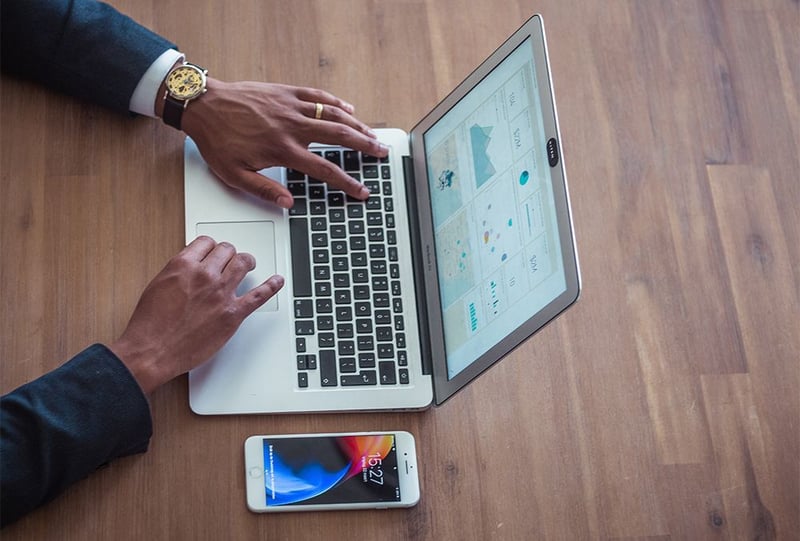 When properly applied, data analytics can uncover hidden desires and motivations not previously realised by a consumer. That's an impressive, yet intimidating, claim. Many are intrigued by the fact that the analysis of their data can create new discoveries for them, and they are happy to participate in the collection of it. Consumers know that businesses need to make a profit and that can only happen through interactions with the public. Tracking engagement of customers both current and potential is the way business is being done.
Most people want their preferred businesses to profit because a successful company can continue to serve them in the future. They are perfectly okay with their data being collected, manipulated, and shared by these entities. Consumers appreciate the judicious use of their data when it serves their interests and needs. When customers feel that the businesses they patronise handle their data responsibly and work ethically, honestly, and transparently with them, fierce loyalty is built. Proper data ethics translates to continued interactions, profits, and long-term endearment.
If a company takes an action that proves itself unworthy of customers' trust, however, the damage can be irreparable. A data breach can eliminate the sense of security consumers require. A mishap in this arena automatically puts the company's competence into question and sales are lost.
Data Protection Laws
The identities and private details of customers should be handled with utmost care and confidentiality at all times. Those involved in the exchange of consumers' private data must take every measure to ensure that the data is neither exposed nor does it identify. Governments, authorities, and institutions are in the process of developing data protection and management laws, but these laws have certain exceptions that at times serve as legal grey zones.
The General Data Protection Regulation addresses issues related to the handling of big data. The rules concerning the lawfulness of processing such information, the conditions of consent, and the processing of special categories of data are laid out as are the rights of a data subject. The regulation applies to the processing of personal data wholly or partly by automated means in the course of an activity that falls inside the jurisdiction of the company. The EU-US Privacy Shield was designed by the U. S. Department of Commerce in collaboration with the European Commission and the Swiss Administration as a mechanism to comply with data protection requirements in support of transatlantic commerce.
Data protection is a fundamental right, but no amount of laws can give absolute protection to data. For this reason, certain ethical codes of conduct and realisation of responsibilities help to mitigate the risk of data compromise.
Bringing Data Ethics Into Your Organisation
There are ways to incorporate proper data ethics into your business.
Always inform your clients when you are collecting their personal data. You should obtain consent and share how that data will be used.
Ensure clients that their data will remain secure and private. Should a breach occur, communicate the issue immediately and make a statement as per what measures are being taken to prevent another such occurrence.
Maintain transparency about data at all times. If you are earning any profit off clients' data, make sure those involved are made aware. Give customers the opportunity to opt-out of any use of their data if they are uncomfortable with it.
Be aware of and adhere to local and national ethics laws concerning data collection and the protection of citizens.
Incorporate the Privacy by Design framework, a pre-planning tool that inserts ethical best practices into the development stage of any platform or solution that uses data.
Evaluate algorithms to make sure data gives an accurate portrayal.
You cannot go out and purchase clients, but you can gain their loyalty with proper data ethics. The analysis and use of your customers' data gives it a moral dimension. It is always in the best interest of a business owner to take this responsibility seriously and ensure the safety and integrity of the data. Remaining transparent as to how data is used can only help with customer loyalty.
Read more about Christian Ofori-Boateng: Click Here
© 2020 CHRISTIANSTEVEN SOFTWARE
https://www.careflowmm.com/wp-content/uploads/2021/09/Group-81-1.svg
0
0
Vanessa Cesario
https://www.careflowmm.com/wp-content/uploads/2021/09/Group-81-1.svg
Vanessa Cesario
2020-10-21 08:39:23
2022-01-07 09:37:51
The Importance of Data Ethics: What is Your Responsibility With Big Data? by Christian Ofori-Boateng